2010-10-Not Really: Did I mention that I had my wisdom teeth removed this month? Repeatedly? Well, good. Anyway, all the pictures I took this month got dumped into the first November update, which I trust you can find. Grandma Meeker took some awesome pictures while we were down for trick or treating, though, so I've posted those below.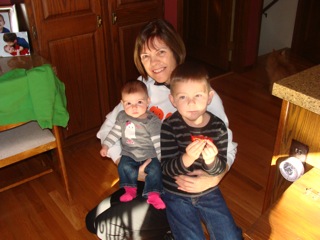 Here's Zoe, Niklas, Grandma and, if you look closely, Lightning McQueen.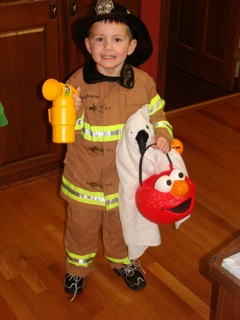 Niklas is of the opinion that firefighters should always travel with ghost penguins for reasons no doubt rooted in science.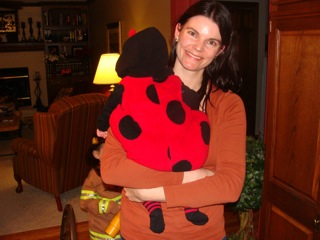 This is Andrya and Zoe's ladybug butt. I'm pretty sure that was obvious.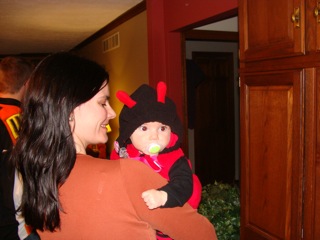 Ladybug face!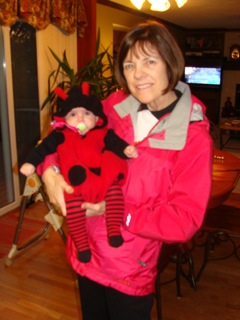 Grandma and Zoe are ready to start raking in the candy.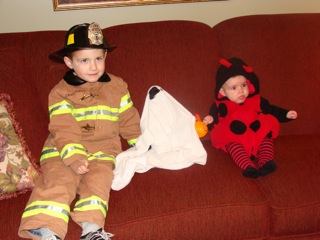 With buckets of candy to be eaten, no one is terribly interested in posing for photos.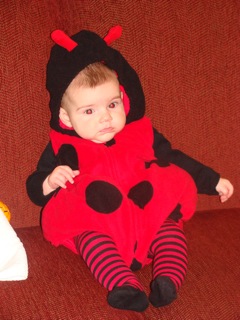 Will I use this photo to embarrass Zoe in the distant future. Of course not. I have much more embarrassing photos at my disposal.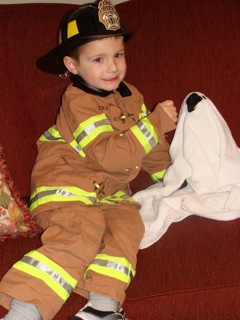 Niklas and Flippy talk about what an awesome time they had trick or treating with Grandma.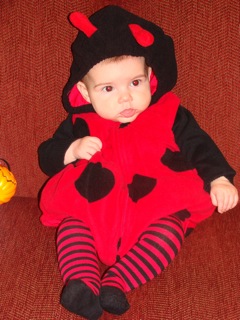 Here's Zoe about to crash out or hibernate or whatever it is that tired ladybugs do.